OUR PORTFOLIO

IS MAKING NEWS
LABS

DESIGNED
FOR THE WAY

YOU WORK

It takes special knowledge to create and support labs for emerging life sciences companies. We provide the peace of mind others can't because we understand your unique requirements for labs, office space, and supporting infrastructure. We deliver right-sized facilities now – and the ability to scale up when you get positive results.
KEEP YOUR FOCUS

ON THE SCIENCE
AND LET US DO

THE REST

We understand what drives you – and what holds you back. Featuring a destination restaurant, gourmet coffee bar, lounge space, and concierge, 745 Atlantic is designed to energize your day. And with special touches from communal umbrellas to bike and EV facilities, it delivers the comfort, convenience, and choice you desire.
WE LOVE
LIFE SCIENCES
We've got a global commitment to supporting your important work. You'll feel it in our flexibility to create the right space for you – whether you're looking for an incubator, ready for R&D, or scaling up to GMP. In decisions that can help you attract and keep talent. In our commitment to ideals that matter, such as sponsoring MassBioEd. And in our presence in existing and emerging biotech clusters around the world.
OUR BUILDINGS ARE PEER-REVIEWED
---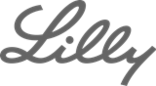 "
This is the right place for companies
moving up from an accelerator, with details and services you won't find anywhere else.
"
CHAD REMIS, EVP, OXFORD PROPERTIES